Polecamy

Currency
CRYSTALS CRYSTALS GENUINE STAR SET SILVER NIGHT STERLING SILVER 925 #2
ORIGINAL CRYSTAL SET SILVER NIGHT CRYSTALS WITH STERLING SILVER. Beautiful Set with exclusive Original Crystals.
The Crystal Stars in newest color Silver Night are made specially for our company Arande. The color is not available in Original Crystals Standard Collection. The premiere of these crystals has been in our newest collection of crystal jewellery. Adorable Silver Night color inspired by stars at night sky - all sparkling which is best known for original crystals.
Crystal size - 20 mm, 28 mm.
Earrings total length - 36 mm. The set includes earrings and pendant.
Sterling silver 925. The clasps are all made with Sterling silver 925. The stamp is marked on the clasps.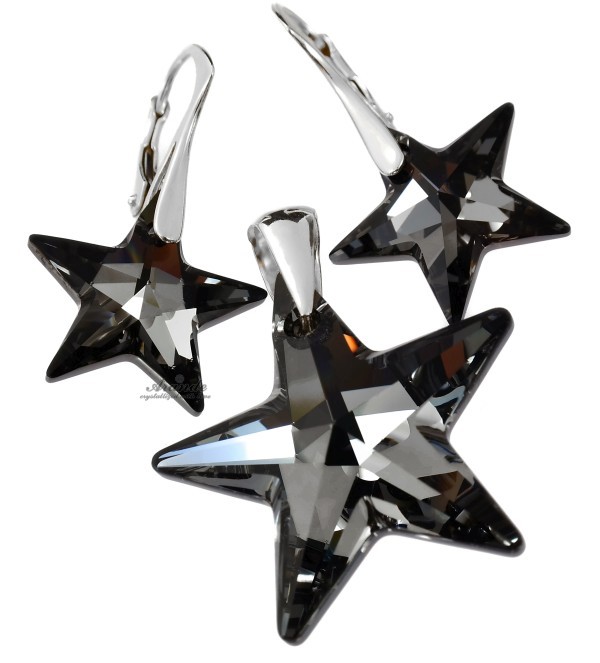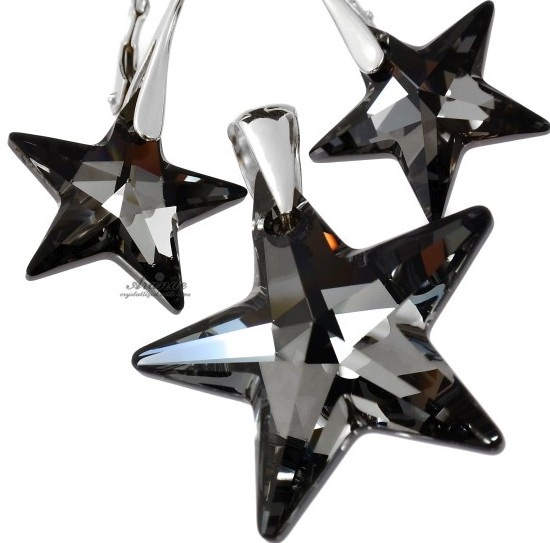 Product reviews