CRYSTALS BEAUTIFUL EARRINGS CRYSTAL WHITE STERLING SILVER 925
Beautiful unique Sterling Silver Earrings with Crystal Pearls, Crystal Rock and silver: CRYSTAL WHITE
Made with sterling silver 925 decorative Fantasia findings, original crystal pearls and genuine gemstone - Crystal Rock with a unique frosted structure.
Exclusive earrings with original style. Natural Crystal Rock balls are added with sterling silver elements and crystal pearls.
Silver clasp and decorative Fantasia balls are made with sterling silver 925. The stamp is marked at the clasp.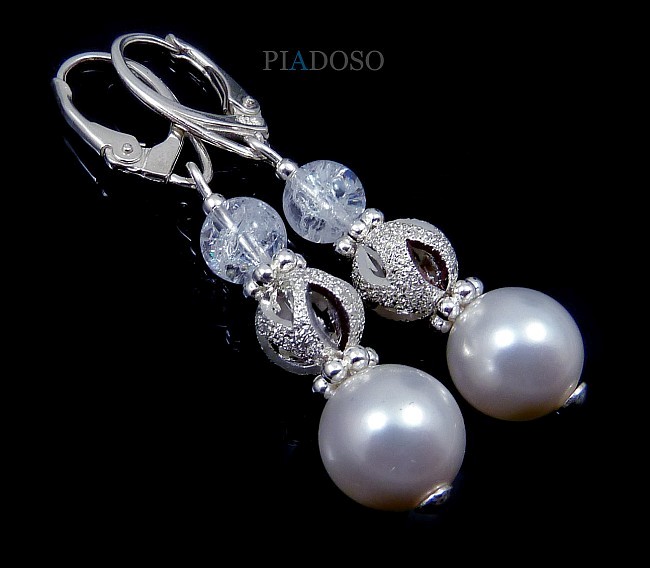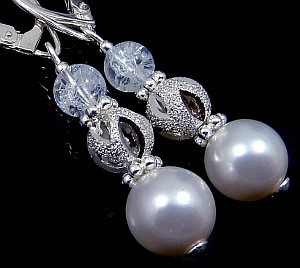 Product reviews