Polecamy

Currency
VICTORY ADMIRE UNIQUE EARRINGS SWAROVSKI CRYSTALS
Rating:





0
(Number of ratings: 0)
Wyjątkowe srebrne ozdobne kolczyki z ekskluzywnymi kryształami Swarovskiego z najnowszej Kolekcji Markazytowej: Victory Admire.
Najnowsze okazałe kryształy Swarovskiego w unikatowym kształcie Victory z pięknym opalizującym efektem Aurora Borealis, nadającym kryształom tęczowe barwy zależnie od tła. Wyjątkowa ozdobna oprawa srebrna wykonana z oskydowanego srebra i naturalnych kamieni markazytów. Piękna biżuteria na każdą okazję. Może stanowić centralny element kreacji i wspaniały prezent dla najbliższej osoby.
Kryształy - 28 mm
Długość kolczyków - 45 mm

Eleganckie ozdobne oprawy ze sztyftami i łączenia wykonane z solidnego srebra 925. Próba na oprawie. Unikatowe srebrne ornamenty wysadzane naturalnymi markazytami.

Certyfikat autentyczności. Do wszystkich naszych wyrobów dołączamy certyfikat Swarovski Crystals świadczący o oryginalności kryształów i będący gwarancją stosowania najpiękniejszych i najwyższej jakości kryształów. Swarovski Crystals ™ - Premium Brand of Swarovski.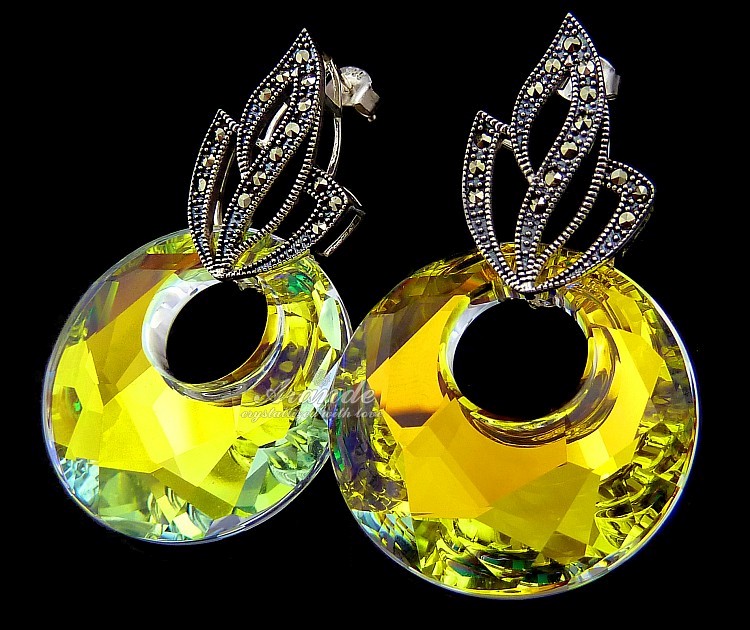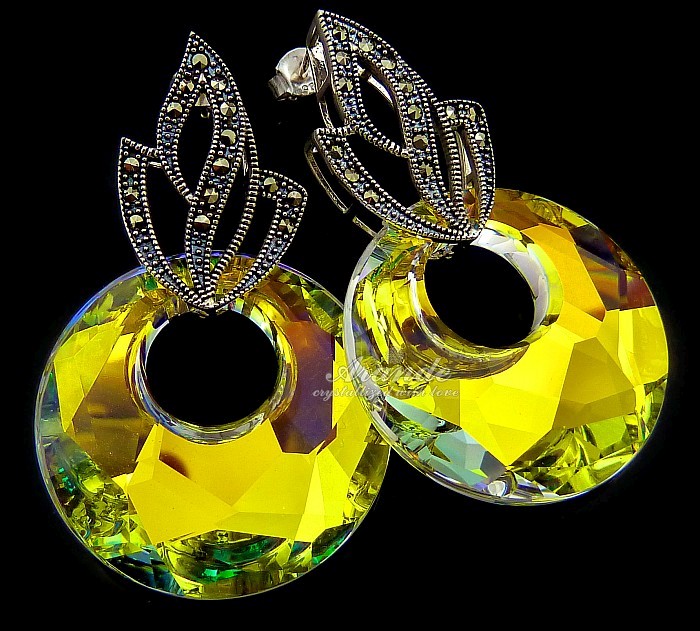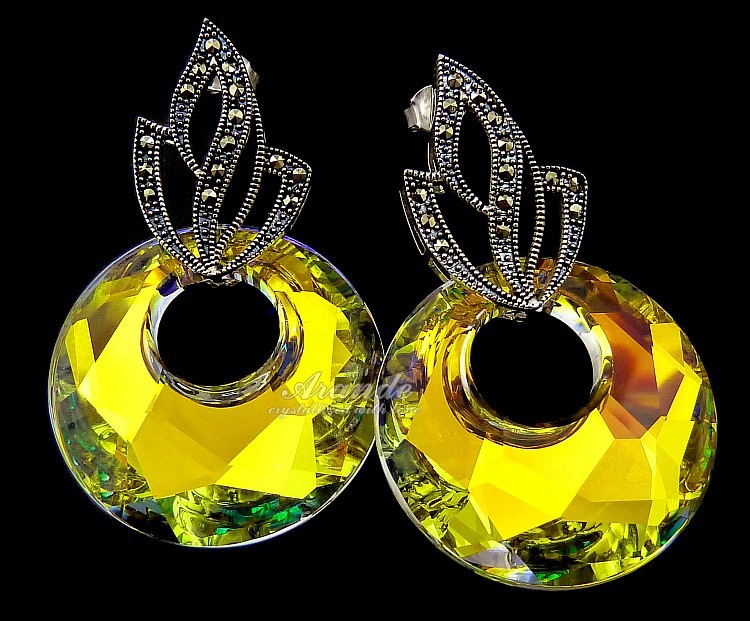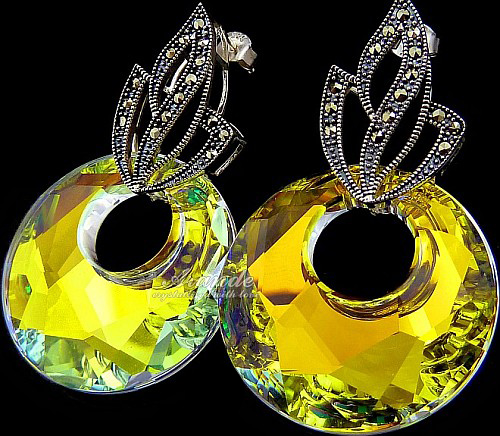 Product reviews