ELEGANT GIFT BOX GOLD FOR JEWELLERY RIBBON HOLOGRAM (1)
Elegant gift box with ribbon and bow.
Perfect packaging for your gift. The box fits earrings, rings, pendants, chains. Color: gold with ribbon and bow. The insert is white floaked foam to keep the jewellery safe. Brand new, high quality.
Size: 55 mm x 80 mm x 22 mm.
Certificate of Authenticity. If you order jewellery with Original Crystals in our store, we will mark the box with hologram and Arande Seal.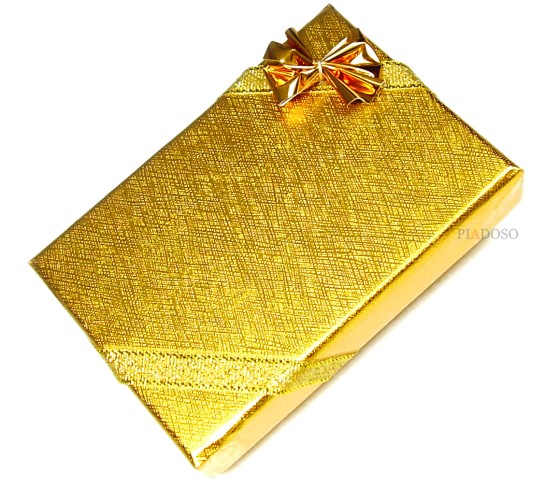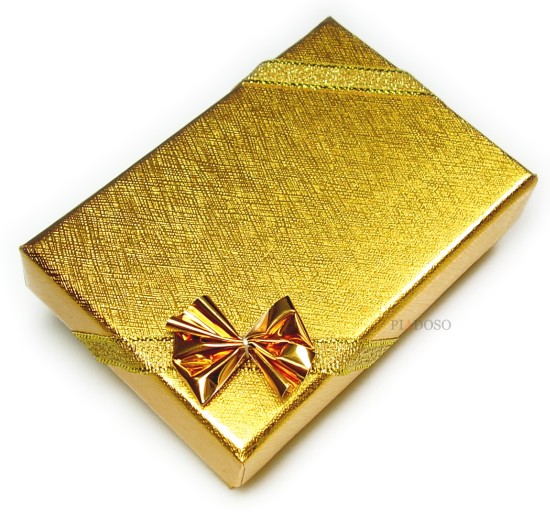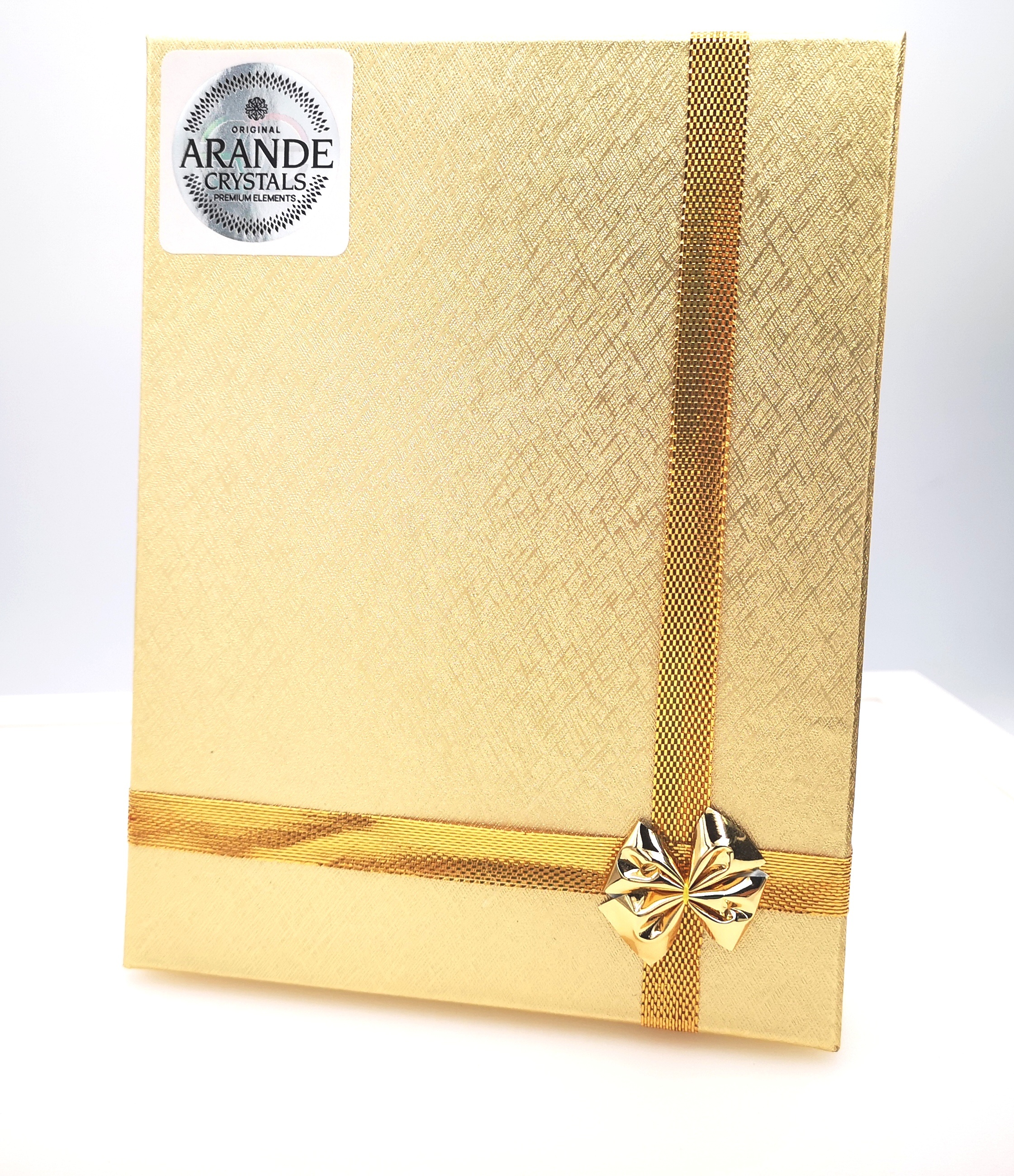 Product reviews