SAPPHIRE HEART BRACELET BEAUTIFUL SWAROVSKI
SWAROVSKI CRYSTALS GENUINE BRACELET STERLING SILVER: Sapphire Heart. Sterling Silver Unique Bracelet with exclusive Swarovski Crystals.
The Crystal Heart 18 mm is made by Swarovski. Color: Light Sapphire AB (opalescent blue) Added with sterling silver 925 chains, ornamented balls and decorated clasp. All sparkling best known for Swarovski crystals.
Bracelet total length - 20 cm. We can adjust the length for you.
Sterling silver 925. The clasp and elements are all made with Sterling silver 925.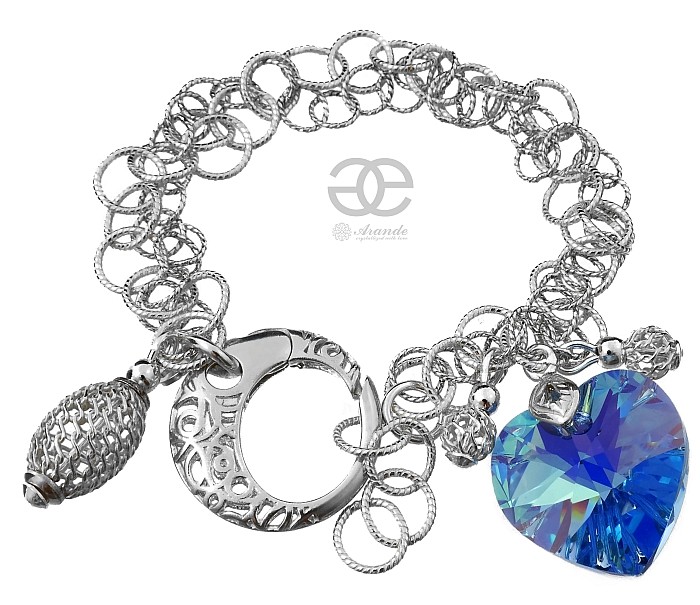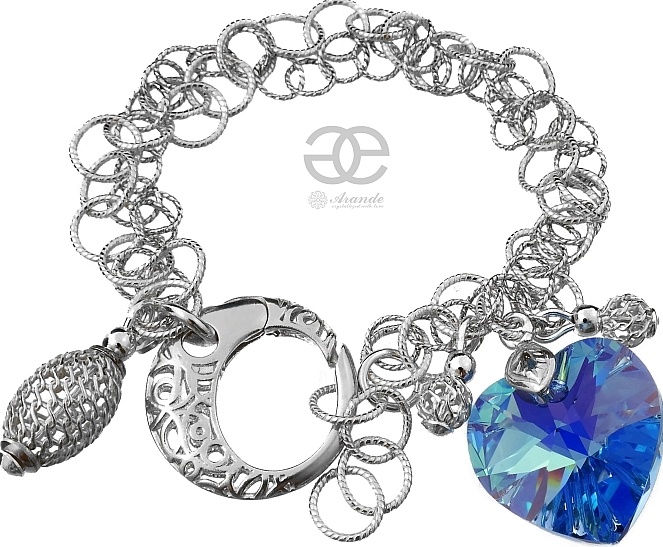 Product reviews